9ヶ月前 · 1 分の読書時間 · visibility ~100 ·
Why are we so persistent in the efforts to bust the falsehood of biometrics?
Because the wide-spread falsehood of biometrics is still so persistent as highlighted in this report -
https://www.biometricupdate.com/202012/market-ready-for-biometric-payment-cards-but-enrollment-challenges-remain-apsca-panelists
Really convenient indeed – for Criminals!
How are those people informed and informing? Just misguided and misguiding?
- Click these links for the answer -
"ComfortableBiometrics Ecosystem"
"On Misperceptionof Biometrics"

Why don't we mention the better convenience for consumers?
- Answer: Consider the huge inconvenience that the consumers have to face over their lifespan when their biometrics data, that cannot be cancelled, have been leaked.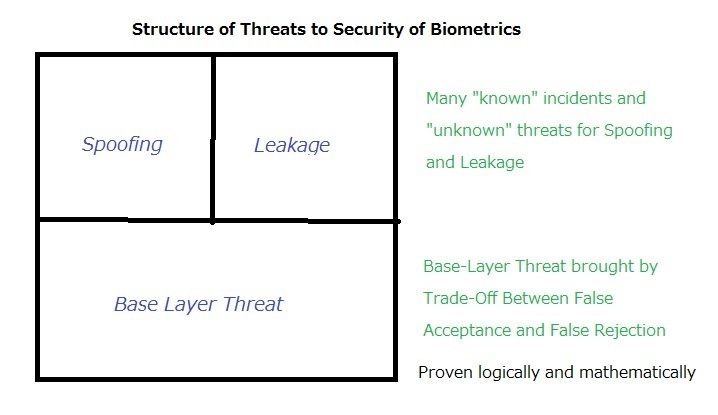 A default/fallback password is the password, isn't it?

 Let us infer what biometrics promoters and adopters would assert in order to justify their allegation that biometrics, while depending on the password, can displace the password.
 It could be "We are aware that consumers have to rely on a default password as the fallback measure in case of false rejection. But, the consumers can complete the authentication without using the password/pincode when they are not rejected by the biometrics. This observation encourages us to assert that biometrics enables us to achieve a password/pincode-less authentication while providing good convenience to citizens".
 What they would not mention is "We are not interested to talk about the reality that the adoption of biometrics has enabled criminals to capitalize on the two entrances placed in a 'multi-entrance' deployment which has brought down security to the level lower than a password/pincode-only authentication. Convenience that we offer actually benefits criminals."