3週間前 · 2 分の読書時間 · visibility ~10 ·
Password Manager or Expanded Password System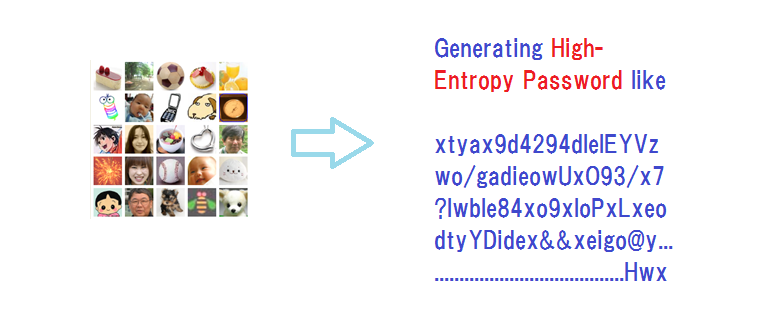 "Expanded Password System is no bad, but we do not need it.  We can rely on password managers that are protected by a single strong password.  Password predicament is already sort out by password managers". This is what we often hear here and there.
Then, what if we come up with a password manager powered by Expanded Password System (EPS)?
It is 'leak-proof'; the passwords, which are generated and re-generated on-the-fly by our image-to-code converter from users' hard-to-forget episodic image memory, will be deleted from the software along with the intermediate data when it is shut down.
The merits of episodic image memory enable us to easily handle multiple password managing modules with multiple unique sets of images; it helps us avoid creating a single point of failure.
The logic of 'image-to-code' conversion is demonstrated at our website. Everyone can freely try and experience the flow of process here - https://www.mnemonicidentitysolutions.com/
We expect the EPS-powered password manager to be a good tool to actually bring a healthy second life to ubiquitous legacy password systems.
Please keep an eye on the progress.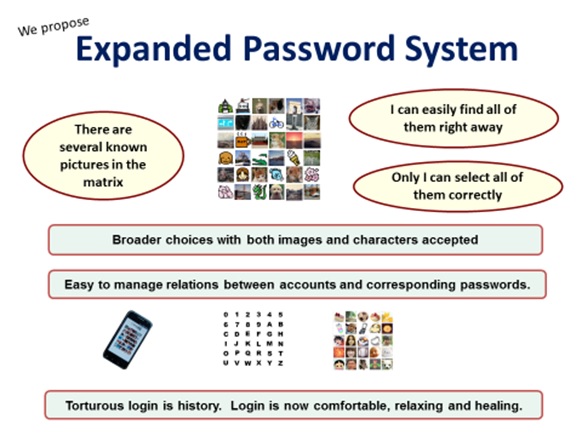 Key References 

 Bring a healthy second life to legacy password systems
For Achieving Solid Digital Identity on Information Security Buzz (Mar/2021)
What We Know for Certain about Authentication Factors
Digital Identity for Global Citizens
Image-to-Code Conversion by Expanded Password System
Summary and Brief History - Expanded Password System
Proposition on How to Build Sustainable Digital Identity Platform
Account Recovery with Expanded Password System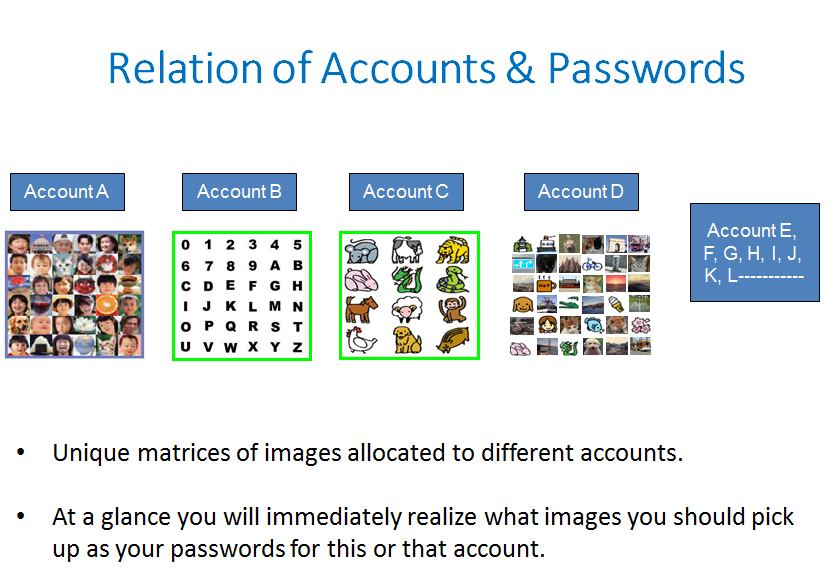 Additional References

Removal of Passwords and Its Security Effect
Step-by-Step Analysis of Why and How Biometrics Brings Down Security

Negative Security Effect of Biometrics Deployed in Cyberspace
External Body Features Viewed as 'What We Are'
 History, Current Status and Future Scenarios of Expanded Password System
Update: Questions and Answers - Expanded Password System and Related Issues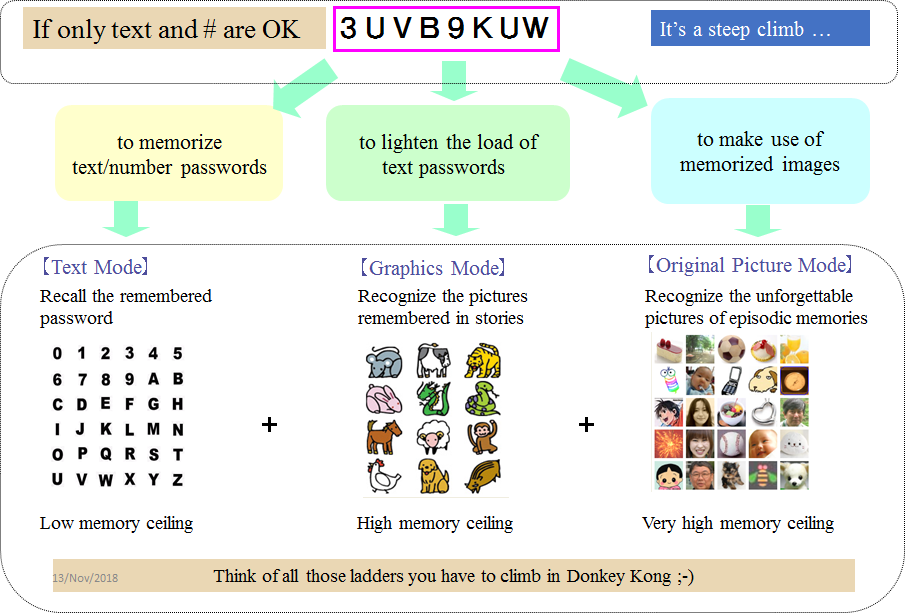 < Videos on YouTube>
Slide: Outline of Expanded Password System (3minutes 2seconds)
Digital Identity for Global Citizens (10minutes - narrated)
Demo: Simplified Operation on Smartphone for consumers (1m41s)
Demo: High-Security Operation on PC for managers (4m28s)
Demo: Simple capture and registration of pictures by users (1m26s)
Slide: Biometrics in Cyber Space - "below-one" factor authentication