9ヶ月前 · 1 分の読書時間 · visibility ~10 ·
Undo what you must not have done and yet you have lamentably done I am talking about the people who have been persistently raking up a huge amount of quick money by spreading a false sense of security among unsuspecting citizens
Below are my latest writings on their misguiding allegations that "indispensable passwords" be removed altogether and passwords be displaced by "password-dependent biometrics" for better security.
"Why are we so persistent in the efforts to bust the falsehood of biometrics?"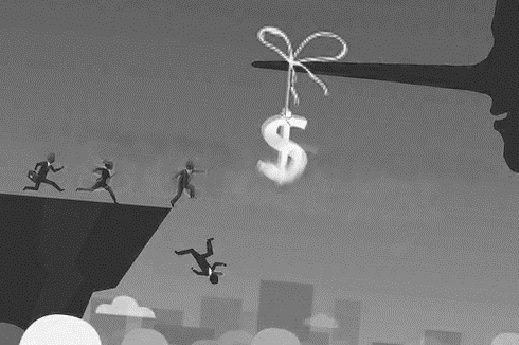 It was in 2001 on the website of a globally reputed electronics manufacturer that I first noticed this awkward phenomenon. They alleged that their face biometrics was going to displace the password. It immediately occurred to me what we could do when the system failed to recognize us. I quickly started to search for an answer on their website and found a brief statement in a Q&A corner "Don't worry if you are not recognized. You can get logged in by feeding the password that you had registered earlier".
The second encounter came a few months later at a security conference where another global brand hung a large poster reading "Farewell to Password by Fingerprints". I asked an attendant "What can we do when rejected by the fingerprints sensor?", to which he replied "Don't worry. You can rescue yourself by feeding the password that had been registered earlier". I raised the next question "Then, how would it be possible for you to allege "Farewell to Password by Fingerprints?" The attendant turned silent and never opened his mouth again. I gave up and left there.
 It has been as such since 2001 and still is.
 < References >
External Body Features Viewed as 'What We Are'
 History, Current Status and Future Scenarios of Expanded Password System
Negative Security Effect of Biometrics Deployed in Cyberspace
Questions and Answers - Expanded Password System and Related Issues 
 < Videos on YouTube>
Demo: Simplified Operation on Smartphone for consumers (1m41s)
Demo: High-Security Operation on PC for managers (4m28s)
Demo: Simple capture and registration of pictures by users (1m26s)
Slide: Biometrics in Cyber Space - "below-one" factor authentication
< Latest Media Articles Published in 2020 Spring>
Digital Identity – Anything Used Correctly Is Useful https://www.valuewalk.com/2020/05/digital-identity-biometrics-use/
'Easy-to-Remember' is one thing 'Hard-to-Forget' is another https://www.paymentsjournal.com/easy-to-remember-is-one-thing-hard-to-forget-is-another/