10ヶ月前 · 1 分の読書時間 · visibility 0 ·
Advice Wanted for Crowdfunding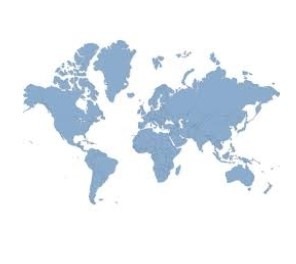 We are considering a crowdfunding prior to launching the global operations of Expanded Password System (EPS); its objective is to offer an affordable opportunity to everyone in every nation, who sees the big value in our enterprise for both the social good and the economic benefit, to join our global endeavour.
We expect EPS to stay with us and descendants over many generations until humans discover something other than Digital Identity for our safe, orderly and sustainable societal life. We look to the people who share such a long-term view and support us as such.
EPS has a record of US$1 million worth commercial adoptions including Japan's Army as a major ongoing client. With your support, we believe we will just repeat it in hundreds or thousands of times larger scale in the global market.
This is our first challenge of global crowdfunding. Should you be familiar with crowdfunding, your advice would be highly appreciated,
'Summary and Brief History - Expanded Password System'
https://www.linkedin.com/pulse/summary-brief-history-expanded-password-system-hitoshi-kokumai
< References >
Image-to-Code Conversion by Expanded Password System
Proposition on How to Build Sustainable Digital Identity Platform
External Body Features Viewed as 'What We Are'
 History, Current Status and Future Scenarios of Expanded Password System
Negative Security Effect of Biometrics Deployed in Cyberspace
Removal of Passwords and Its Security Effect
Update: Questions and Answers - Expanded Password System and Related Issues (30/June/2020)
< Videos on YouTube>
Slide: Outline of Expanded Password System (3minutes 2seconds)
Demo: Simplified Operation on Smartphone for consumers (1m41s)
Demo: High-Security Operation on PC for managers (4m28s)
Demo: Simple capture and registration of pictures by users (1m26s)
Slide: Biometrics in Cyber Space - "below-one" factor authentication
< Latest Media Articles Published in 2020 Spring>
Digital Identity – Anything Used Correctly Is Useful https://www.valuewalk.com/2020/05/digital-identity-biometrics-use/
'Easy-to-Remember' is one thing 'Hard-to-Forget' is another https://www.paymentsjournal.com/easy-to-remember-is-one-thing-hard-to-forget-is-another/
Identity Assurance And Teleworking In Pandemic https://www.informationsecuritybuzz.com/articles/identity-assurance-and