7ヶ月前 · 1 分の読書時間 · visibility 0 ·
What to See when Digital Identity Misinformation is Gone?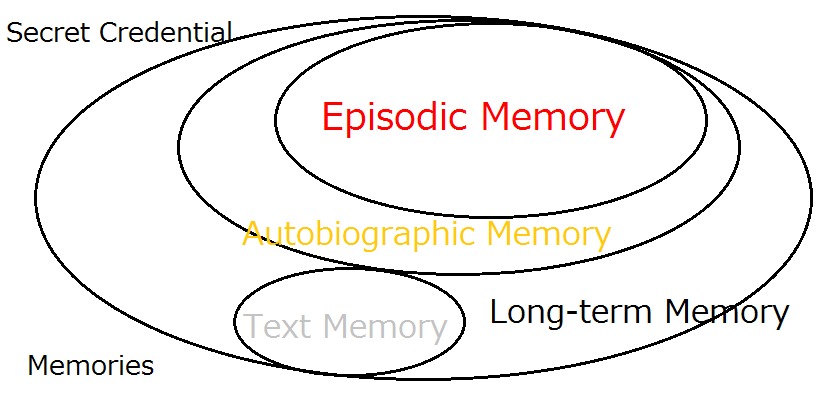 Misinformation is directly a threat to epistemic security. Digital identity misinformation doubles it.
Epistemic Security is broken where Information Assurance is broken. The information assurance is broken where Identity Assurance is broken. The identity assurance is broken where people are trapped in the misinformation like 'better security achieved by password-less authentication'.
This is worrying as discussed in "Threat toEpistemic Security in Digital Identity" 
Well, what will we see where such misinformation and misperception have gone?
Here is what we see - "Impact of Episodic Memory on DigitalIdentity"
Key References 
Digital Identity for Global Citizens
What We Know for Certain about Authentication Factors
Summary and Brief History - Expanded Password System
Proposition on How to Build Sustainable Digital Identity Platform
Additional References
External Body Features Viewed as 'What We Are'
 History, Current Status and Future Scenarios of Expanded Password System
Update: Questions and Answers - Expanded Password System and Related Issues (30/June/2020)
 < Videos on YouTube>
Slide: Outline of Expanded Password System (3minutes 2seconds)
Digital Identity for Global Citizens (10minutes - narrated)
Demo: Simplified Operation on Smartphone for consumers (1m41s)
Demo: High-Security Operation on PC for managers (4m28s)
Demo: Simple capture and registration of pictures by users (1m26s)
Slide: Biometrics in Cyber Space - "below-one" factor authentication
< Media Articles Published in 2020 >
Digital Identity – Anything Used Correctly Is Useful https://www.valuewalk.com/2020/05/digital-identity-biometrics-use/
'Easy-to-Remember' is one thing 'Hard-to-Forget' is another https://www.paymentsjournal.com/easy-to-remember-is-one-thing-hard-to-forget-is-another/
Identity Assurance And Teleworking In Pandemic https://www.informationsecuritybuzz.com/articles/identity-assurance-and