10ヶ月前 · 1 分の読書時間 · visibility 0 ·
What are we faithful to?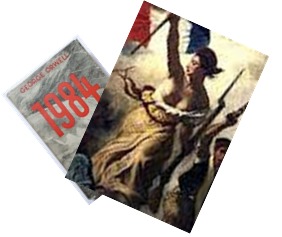 Be faithful to logic, facts, objectivity and values of democracy and we will comprehend the need of a secret credential other than the hard-to-manage text-only passwords for safer digital identity. We will also realise that
a society where our identity gets authenticated without having our secret credential confirmed is not Democracy but Dystopia,
a society where 'identification' and 'authentication' are mixed up is Utopia of criminals,
a society where our identity cannot be safely authenticated in disaster and emergency is not qualified as Democracy.
Out of the above observations came out the Expanded Password System (EPS) that accepts a broader scope of secret credentials. We aim to make EPS solutions readily available to all the global citizens: rich and poor, young and old, healthy and disabled, literate and illiterate, in peace and in disaster.
'On Password Predicament'
https://www.linkedin.com/feed/update/urn%3Ali%3Aactivity%3A6715808431950970880/
"Digital Identity for Global Citizens" (10-minute video in my voice)
To be followed by < Advice Wanted for Crowdfunding >.
< References >
Image-to-Code Conversion by Expanded Password System
Proposition on How to Build Sustainable Digital Identity Platform
External Body Features Viewed as 'What We Are'
 History, Current Status and Future Scenarios of Expanded Password System
Negative Security Effect of Biometrics Deployed in Cyberspace
Removal of Passwords and Its Security Effect
Update: Questions and Answers - Expanded Password System and Related Issues (30/June/2020)
< Videos on YouTube>
Slide: Outline of Expanded Password System (3minutes 2seconds)
Demo: Simplified Operation on Smartphone for consumers (1m41s)
Demo: High-Security Operation on PC for managers (4m28s)
Demo: Simple capture and registration of pictures by users (1m26s)
Slide: Biometrics in Cyber Space - "below-one" factor authentication
< Latest Media Articles Published in 2020 Spring>
Digital Identity – Anything Used Correctly Is Useful https://www.valuewalk.com/2020/05/digital-identity-biometrics-use/
'Easy-to-Remember' is one thing 'Hard-to-Forget' is another https://www.paymentsjournal.com/easy-to-remember-is-one-thing-hard-to-forget-is-another/
Identity Assurance And Teleworking In Pandemic https://www.informationsecuritybuzz.com/articles/identity-assurance-and