6ヶ月前 · 1 分の読書時間 · visibility 0 ·
The Tremendous Power of PIN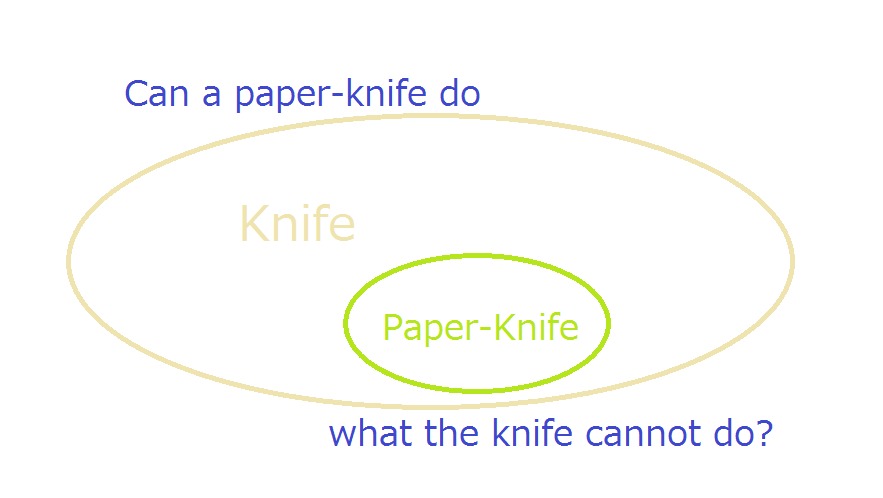 Can a PIN do what the password cannot do?

'PIN' belongs to the secret credential as a numbers-only weak password. Where the PIN is warmly welcomed for providing some security to a passwordless login, we would be watching a 'password-dependent password-less' solution. What a feat!
I hear that there are people who do not view the PIN as a member of the password family and allege that the PIN linked to a hardware is more secure than the password not linked to a hardware. It looks another feat! But what would we see if someone starts linking a password to the same kind of hardware?
Where a biometrics is also linked to a hardware together with a PIN in a multi-entrance deployment, the overall security is made even lower than a PIN-only login. It's no good for the glorious PIN.
All those funny phenomena might have come from a simple mistake of mixing up the discussion of 'authenticators' with that of 'deployment of authenticators'.
'Authenticators' and 'Deployment of Authenticators'
Incidentally, where the 'passwordless' means 'removal of the whole password family including PIN' from digital identity altogether, the 'passwordless' login scheme would be tantamount to an ATM that automatically dispenses your money against your bank card without asking for your PIN. Can it be a great feat by any chance?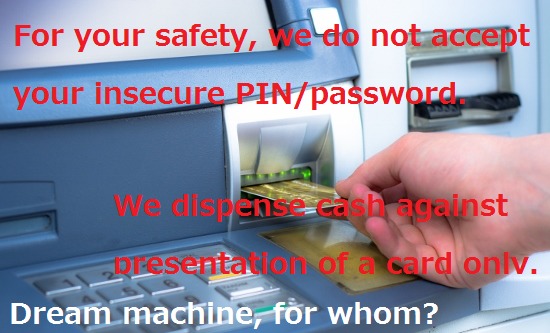 Key References
"Removal of Passwords and Its SecurityEffect"
"Aiming to Destroy Democracy?"
Digital Identity for Global Citizens
Image-to-Code Conversion by Expanded Password System
Summary and Brief History — Expanded Password System
Proposition on How to Build Sustainable Digital Identity Platform
Additional References
Account Recovery with Expanded Password System
External Body Features Viewed as 'What We Are'
History, Current Status and Future Scenarios of Expanded Password System
Negative Security Effect of Biometrics Deployed in Cyberspace
Update: Questions and Answers — Expanded Password System and Related Issues (30/June/2020)
< Videos on YouTube>
Slide: Outline of Expanded Password System (3minutes 2seconds)
Digital Identity for Global Citizens (10minutes — narrated)
Demo: Simplified Operation on Smartphone for consumers (1m41s)
Demo: High-Security Operation on PC for managers (4m28s)
Demo: Simple capture and registration of pictures by users (1m26s)
Slide: Biometrics in Cyber Space — "below-one" factor authentication
< Media Articles Published in 2020 >
Digital Identity — Anything Used Correctly Is Useful https://www.valuewalk.com/2020/05/digital-identity-biometrics-use/
'Easy-to-Remember' is one thing 'Hard-to-Forget' is another https://www.paymentsjournal.com/easy-to-remember-is-one-thing-hard-to-forget-is-another/
Identity Assurance And Teleworking In Pandemic https://www.informationsecuritybuzz.com/articles/identity-assurance-and