2年前 · 1 分の読書時間 · visibility 0 ·
'Enhancing Lock/Key System' of 'Weak Door'
Enhancing 'Weak Panel' does not make an alternative to enhancing 'Weak Lock/Key' system of 'Weak Door', but so many solution providers are crowding 'Weak Panel' and generating a Red Ocean while very few are actually tackling 'Weak Lock/Key' issue.
The conventional password is hated as everybody agrees, whereas the volitional password is absolutely necessary, since it would be a 1984-like Dystopia when authentication of our identity happens without our knowledge or against our will. These observations lead us to one conclusion, that is, we have to find the sort of password system that is not hated. Logic tells that there can be no other choice.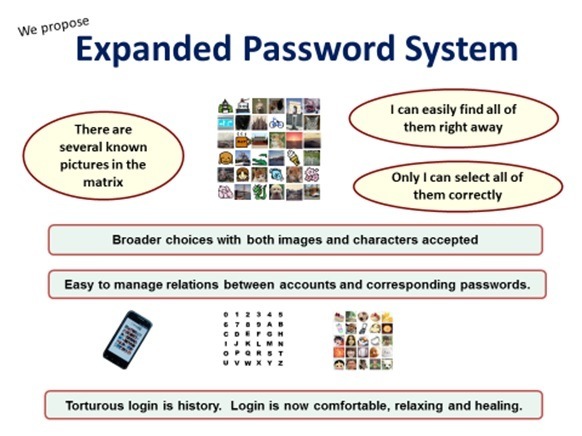 Expanded Password System that we advocate enhances the analogous lock/key system with the following features
- It offers joy and fun
- It turns a weak password into a high-entropy credential
- It reduces the burden of managing the relation between accounts and the corresponding passwords
- It deters hard-to-defend phishing attacks
- It can be deployed in panicky situations
- It is supportive of biometrics, two/multi-factor authentications, password managers and single-sign-on services as well as simple pictorial/emoji-passwords and patterns-on-grids
- Its applications are to be found wherever people have been using text passwords and numerical PINs
- And, nothing would be lost for the people who want to keep using textual passwords
- Lastly but not the least, it is democracy-compatible by way of providing the chances and means to get our own volition confirmed in our identity assurance.
Linked below is my latest media article.
https://www.valuewalk.com/2018/11/expanded-password-system/