1年前 · 1 分の読書時間 · visibility 0 ·
'Easy-to-Remember' is one thing. 'Hard-to-Forget' is another.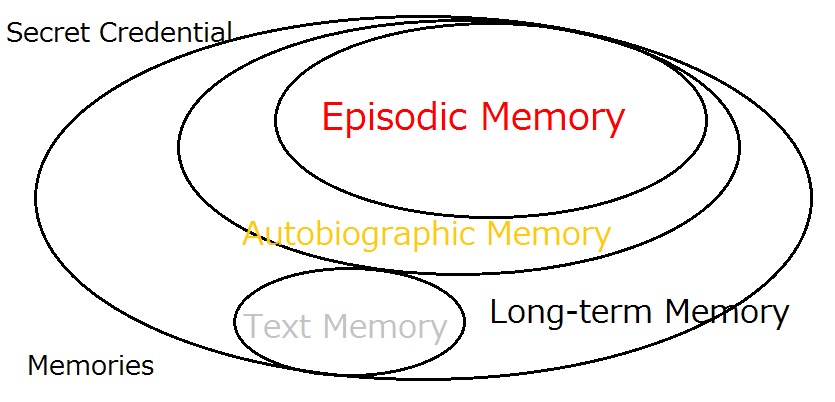 Images are easy to remember – This observation has been known for many decades. It is not what we advocate.
What we advocate is that 'images of our emotion-colored episodic memory' is 'Hard to Forget' to the extent that it is 'Panic-Proof'.
This feature makes Expanded Password System deployable in any demanding environments for any demanding use cases, with teleworking in stressful situations included.
Click the link for Expanded Password System
https://www.linkedin.com/pulse/proposition-how-build-sustainable-digital-identity-platform-kokumai/
#identity #authentication #password #security #privacy #democracy #emergency #disaster #panic #defense #government #pandemic #teleworking
........................................................................................................
Expanded Password System is not a hypothesis. The versatile practicability of the EPS software is demonstrated by the 5-year use by 140, 000 online shoppers, the 6-year use by 1,200 employees for a corporate network and the trouble-free military use by army soldiers in the field from 2013 till now with the users increasing 10-fold and set to increase further;  photos of toys, dolls, dogs and cats , for example, that our children used to love for years would jump into our eye even when we are placed in heavy pressure and caught in severe panic.
The solid theory is endorsed by OASIS recognition as a standard candidate, publishing by Taylor & Francis,  selected as one of the three finalists for FDATA Global Open Finance Summit & Awards 2019" held on 4-5/Dec/2019 in Edinburgh in the category of "Best innovation in security management and adoption by AFCEA for '2020 Solution Review Problem Sets'.